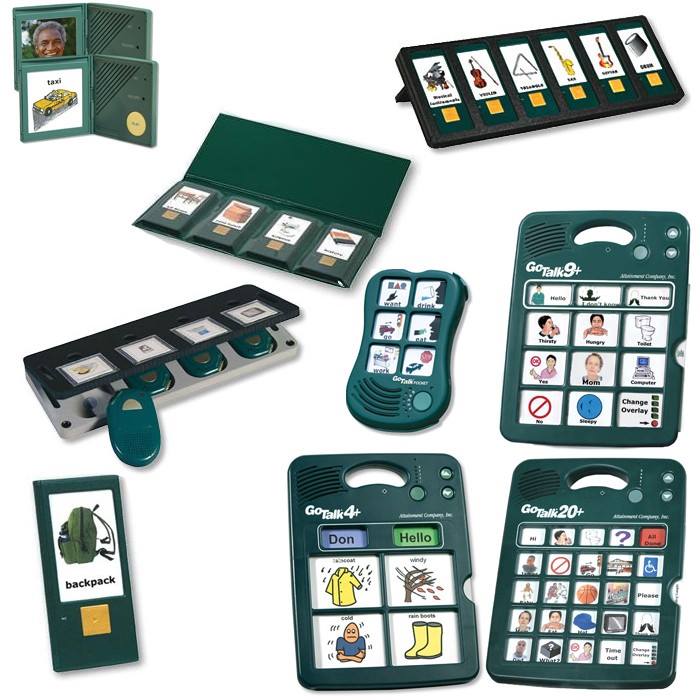 As a non-profit organization, our mission is to provide long term communication access to individuals in need of all ages and ability levels. Talk with Me Tennessee organizes and allocates the funds necessary to purchase and distribute lite technology communication devices to individuals who have been diagnosed with severe communication impairments.
To be eligible to receive communication equipment from this organization, the client will need an evaluation and/or a letter of medical necessity recommending use of low technology AAC device(s) by a certified Speech Language Pathologist or Assistive Technology Team. Please supply this information in the application below. The application will then be reviewed by a committee at Talk with Me Tennessee. Once the application is approved the client will either receive the equipment immediately, or his/her name will be placed on a waitlist for direct purchase of the recommended devices. Any future repair or replacement of parts such as batteries, wheels, etc. is the sole responsibility of the recipient and Talk with Me Tennessee will make no recommendations for such services.
Apply for a device by clicking the 'APPLY NOW' button below. Fill out the application & click 'SUBMIT'.
Or you can download the Application . Print & fill it out. Make sure to attach the appropriate documents then mail it to us.